Equinox OSGi Applications: Deploying, Building and WebStarting
Recently I created a continuous integration environment for my dynamic Swing OSGi demo. For the headless build I use PDE build and I also created a feature and a main jnlp file to make the application startable using Java WebStart. Here is a screenshot of the current version: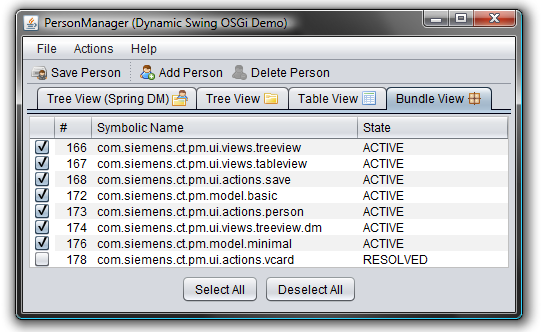 If you have Java 6 installed, you can launch the application through WebStart. In the following weeks I plan to blog about the details of
Deploying Equinox applications as binaries

Making the application startable using Java WebStart

Creating a headless PDE build (including JAR signing and generating of jnlp files)
If you want to have a look at the current sources, you find all information at the project home page.
Stay tuned
Kai