Since I am very interested in mobile platforms like Android, iOS, etc. I decided to add a mobile theme to my WordPress based blog. After playing around with different options I decided to give the WordPress Mobile Pack a try. As a result, you should see a different theme if you access my blog from mobile devices. It should look like this: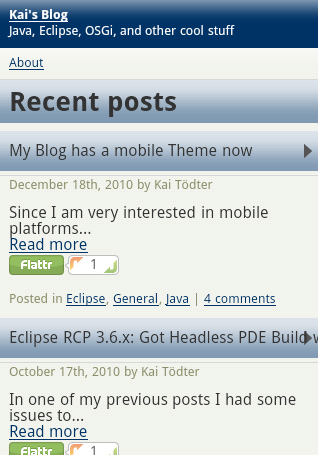 But after some experiments I liked the 1.9.x version of WPTouch (which is still free) even better. Now my mobile Blog looks like: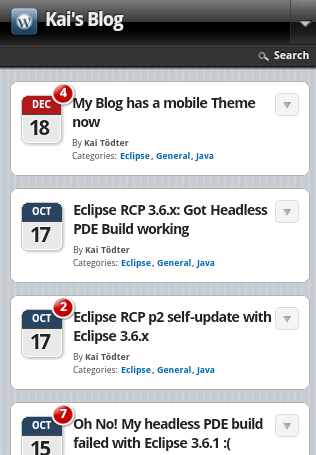 Please give me feedback how my blog looks on your mobile device. On my Android based N1 it looks and behaves quite good, but I have no idea how it does on other devices.
Thanx
Kai
PS: I am working on a technical blog about "Modular Web Applications with OSGi and Vaadin" — stay tuned