I recently updated my MP3 Manager Eclipse RCP demo to version 3.7.0.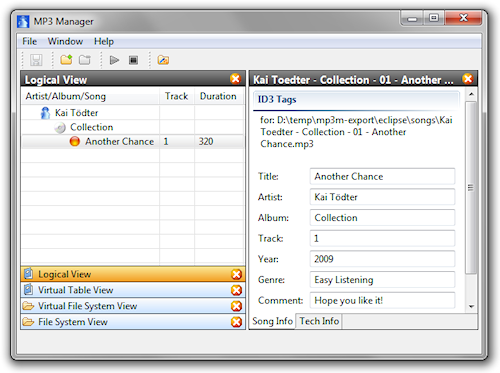 These things are new:
* Java WebStart support (launcher see below)
* New target platform Eclipse 3.7.0
* Integrated Tycho 0.12.0 build
* 3.7.0 compliant headless p2-enabled build
* 3.7.0 target definition project
The binaries, sources, svn access etc. you find at the project home page.
You can launch the demo directly with the launch button below using Java WebStart, but a few restrictions apply:
* p2 does not work well together with WebStart and is not included
* Restarting the client using the dynamic language switcher does not work
* No demo song included

Have Fun!
Kai