Monthly Archive for: 'June, 2011'
At June 20th, 2011, the Eclipse Demo Camp took place at the Siemens campus in Munich, Germany. From my point of view, the event was just great. We had 165 attendees (which might be a new record for a German Indigo demo camp), 12 excellent speakers, great sessions, enough food and beer and – lots of fun! I would like to thank all speakers for both giving great demos/sessions and staying in their time slot (which is not easy just having 20 minutes): Ralf Müller, Ekkehard "Ekke" Gentz, Peter Friese, Tom Schindl, Ralf Sternberg, Marcel Bruch, Maximilian Kögel, Jonas Helmig, Alexandra Imrie, Benjamin Muskalla, and Sebastian Zarnekow.
This was not the first event with 150+ attendees I have organized in the last years, but this was by far the biggest event in terms of food and beer consumption. We had nice Bavarian food and it was gone in 30 Minutes! But everyone got enough, and thanks to the great catering service after the second track there was even more… If I get the numbers a will probably post some statistics.
The slides I collected so far you can download here.
The award for the funniest demo went to Jonas Helming and Maximilian Kögel for showing off a Microsoft Kinect connected to an Eclipse IDE, controlling the IDE with funny gestures. I see much potential in here!!!. The picture below shows Jonas, Maximilian and the attendees trying out the gestures.

I had so much fun at this demo camp that I am planning to organize another one next year… Now I am looking forward to attending the demo camp in Hamburg on June 28th.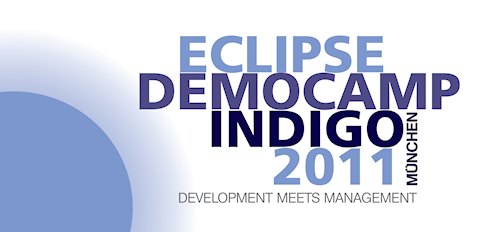 There are only 11 days left until the Eclipse Demo Camp Munich on June 20th 2011, hosted by Siemens AG. I closed the Siemens-only registration and now we have 21 more seats available for public registration. You can register again at http://democampmunich.eventbrite.com. Currently we have 180 registrations and I hope to sell out all 200 free tickets 🙂
I would like to thank Daria Motamedi for providing the nice demo camp image as part of her flyer.
Looking forward to seeing you all in Munich…
Kai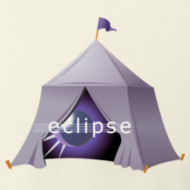 I am pretty exited that we  sold out the regular free tickets for the Eclipse Demo Camp @ Siemens (in Munich, Germany)! There are only a few reserved tickets left for Siemens employees. Currently we have 174 registered attendees. Since the regular tickets (ticket type: Registration)  are sold out, please contact me if you have such a ticket and cannot attend the event. Then I could cancel your ticket and give another person the chance to attend!
I also would like to thank Daria Motamedi for providing the nice democamp-munich-flyer 🙂
Looking forward to seeing you all in Munich…
Kai